We finally got to go on a little getaway and headed off to the Paiute Trail in Marysvale! Where's that you say? Yep, pretty much in the middle of nowhere, and so perfect! It's a little south of Richfield and basically just this small town where you can camp and go 4 wheeling. You can even ride you wheelers on their roads....what a town! Well, we are a no wheeler family, but luckily my dad generously shares his with us and we get to go on some fun rides while we are there.
We started off with a sighting of none other than.....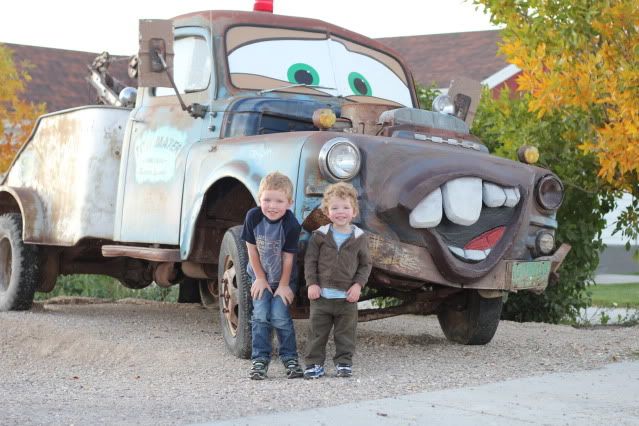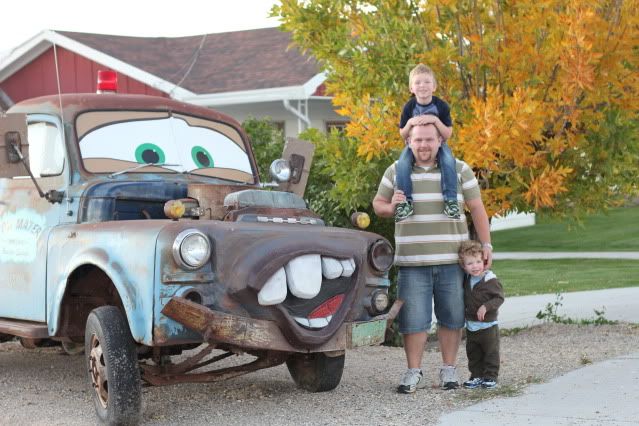 MATER! My parents had left earlier in the day and had seen it and told us to look for it. I knew the boys would be excited. How cute are their faces?
The rest of the trip was spent riding, eating, visiting, laughing, eating, playing the movie game, eating, showing our walmart pride (LOL, totally an inside joke), visiting a "boutique" (if you can really call it that!), eating, and going on a geo cache hunt that Clint and Julie set up for everyone. Oh yeah, and probably a little bit more eating. The meals were incredible! I don't think other people eat the amazing food that we do when we go camping. My dad is an incredible cook and over the years has gathered some great camping food ideas. I mean, hello, does anyone else eat pork and fish tacos when they are camping? How about omelets? Smoothies? Deep fried french toast? (That was a new one for me and AMAZING! Probably a little artery clogging, but definitely AMAZING!)
Thanks family for the fun trip! Looking forward to next year!
Grandma Amy brought all sorts of supplies for rock painting and hot rocks! The kids loved it...almost as much as Grandma Amy :)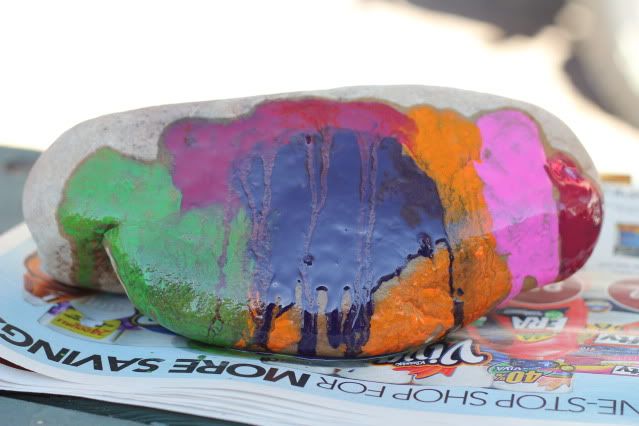 Hot Rocks....basically you heat up the rocks and then melt old crayons on them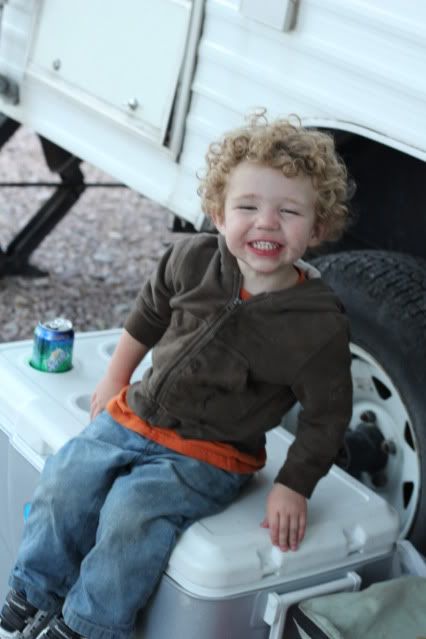 He is such a ham when it's time for a picture...
My sweet niece Myah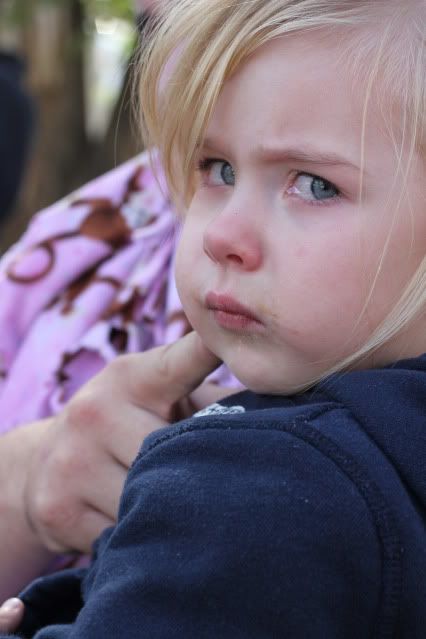 And she wasn't very happy at the moment....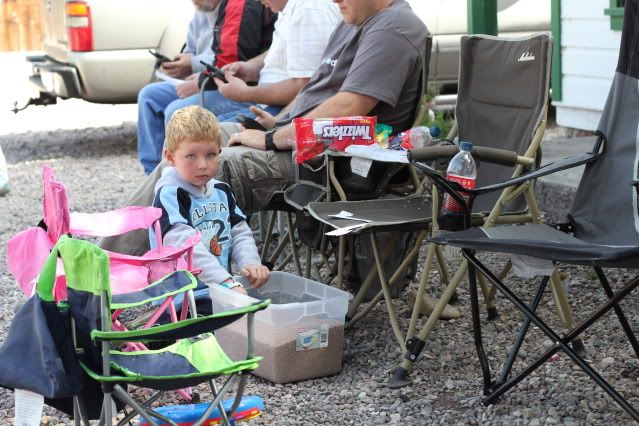 Searching for buried treasure in the bucket of wheat! Grandma and Grandpa had all sorts of fun trinkets in there!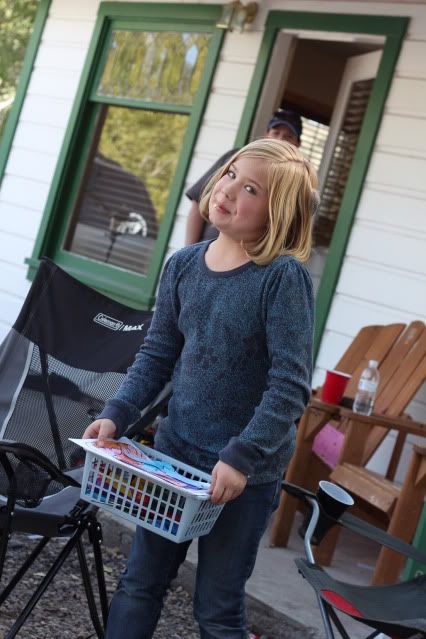 Isn't she cute? I love all my sisters...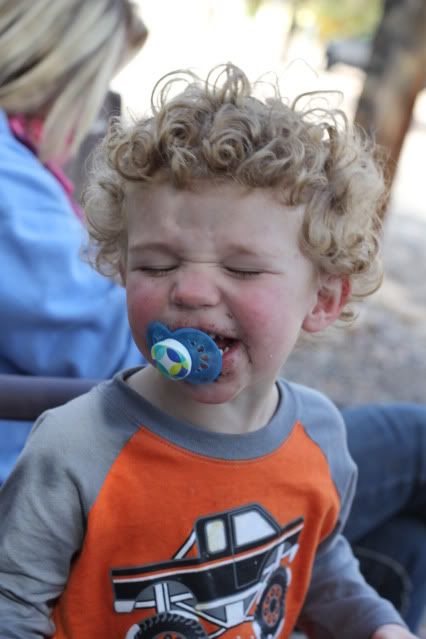 And another cheese face...a dirty one at that!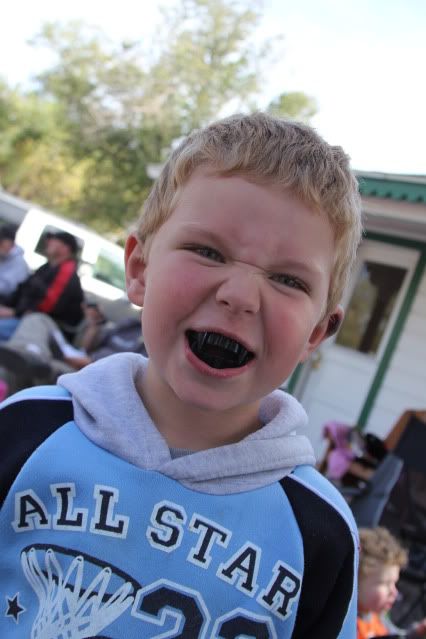 He thought he was pretty scary with these teeth!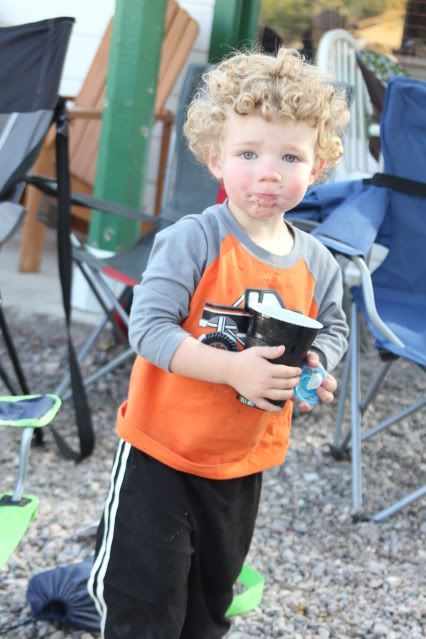 Sneaking moms drink!
How cute are my grandparents??
Thankfully the bubbles I brought were a hit
Walmart Pride!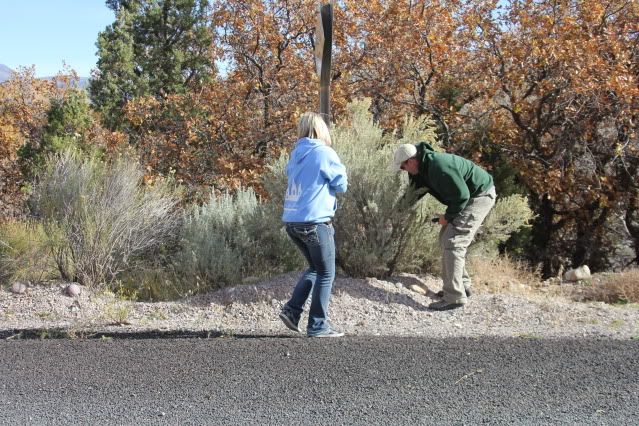 Some of my geocaching team looking for the loot!
Yes, this is my brother. Yes that is a grasshopper. Yes he ate it.






Yes this is my other brother. Yes that is a second grasshopper. Yes he ate it too....WEIRDOS I TELL YA