We took the family camping up AF canyon the end of this week and had such a blast! The boys were absolutely in dirt HEAVEN and couldn't be more excited about it! They were so cute and so much fun. Actually the first day we got there was a little rough, but I think they were just so excited and had so much energy. After a good nights sleep they were angels the rest of the trip! We went hiking and walked around Tibble Fork. We took a drive up to Cascade Springs (which is where Keith and I kissed for the first time if anyone is wondering :) ) It was so nice to be out and enjoying nature. I've been so miserable with my allergies but actually was better up in the mountains than I am at home so I really was loving it! I loved just spending time with my little family. We had no cell reception so we just spent time enjoying each other and no one bugged us. Can't wait until we can go out again. July is shaping up to be the busiest month ever so who knows when our next chance will be!
I pulled the camera out, Max sat down and yelled, "Cheese!" Man, I've got him trained!
This picture gives new meaning to this shirt...good thing it was already an old stained one!
Probably one of the only times this one would cooperate for a picture!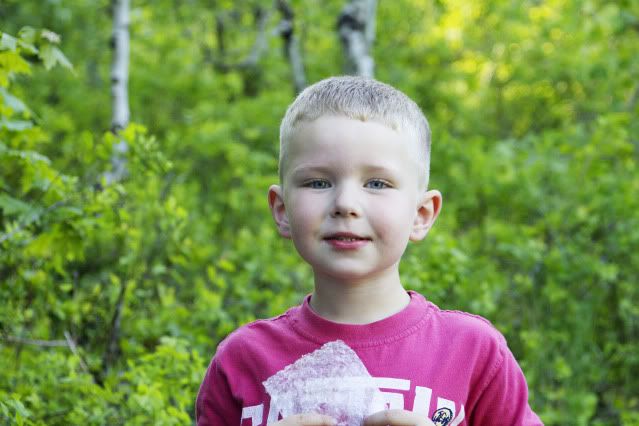 I can't believe how full the rivers and lakes were. This is the spillway of Tibble Fork
This little deer was just hanging out at the campground...
Gavin got in a little bit of rock climbing
Again...can you see who always cooperates for pictures????
And yet again....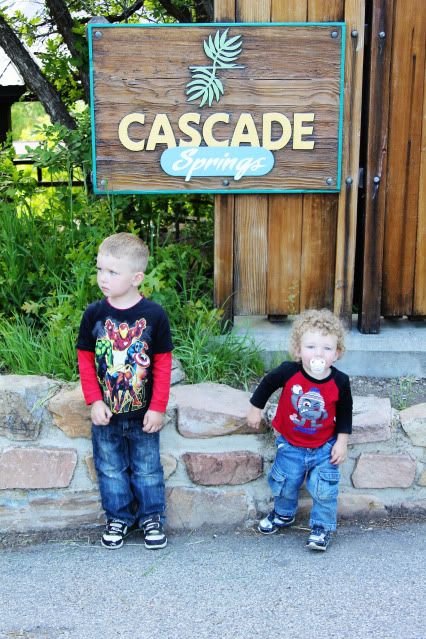 Isn't it beautiful? I think this is the prettiest it's ever been when we've come here.
Well, at least Gav is looking....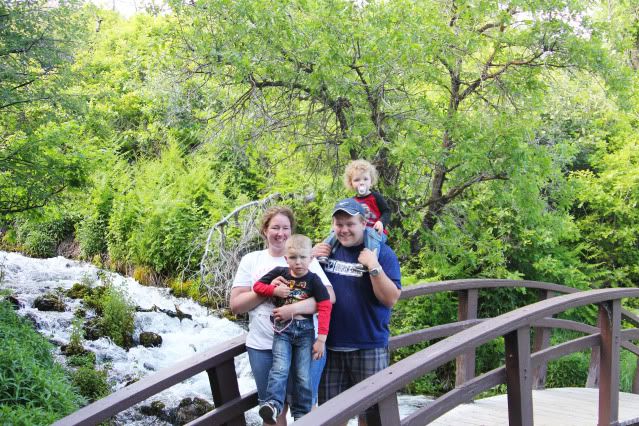 I think he was tired of all the walking and just said, "Down" and sat.
Just checking things out
He loved running up to look at these little information signs
Gavin wanted to ride his scooter around camp all day long! He loved it!