I need to plan something exciting for next January. I find that I feel so just "stuck" this month. It's a nothing to do, no where to go, same old stuff, rut. I haven't even hardly blogged because really the only thing that we've done is a lot of de-junking and reorganizing and well, that's hardly blog worthy.
I finally dug the camera out the other day and took a few pictures just to have something for this month. Here's a little of what we have been up to.
Gavin just sat there one day making funny faces...it was hilarious. He's such a nut!
Then he decided we should make a potato head family.
Look closely....
How cute! He was holding hands with one of that Potato Heads!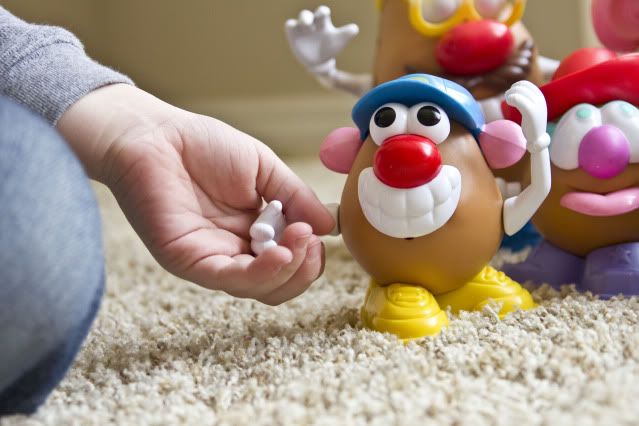 Max loves to wear sunglasses and put things on his head like hats and headbands. It doesn't last long before he takes them off though!
Last night we happened to look outside and the sky was BEAUTIFUL. It only lasted a second. I asked Gavin if he wanted to go outside with me really quick to see it and he said, "Yes, and in the meantime I'm going to pick up some sticks." In the meantime? Really, where does he get this stuff?!
We had some random balloons just hanging around so I googled and learned how to make a balloon animal puppy. I love the internet. Max just likes to put things in his mouth....