Lately Gavin is really interested in writing, coloring, taping, glueing, painting...etc. I try to remember he is learning these skills, but sometimes it is such a pain to find all of my brand new tape used up, scissors left on the floor, or paint all over. He has a hard time remembering to ask to use things and it doesn't matter where I hide the stuff...he finds it.
These are a few of his latest projects...
In case you can't tell, this is an airplane...he came up with it all on his own. I thought it was brilliant.
In preschool last week they learned about groundhogs. He came home and was OBSESSED with groundhogs that day. This is his ground hog coming out of it's house. Use your imagination. I again thought he was brilliant. (He hasn't mentioned groundhogs since...)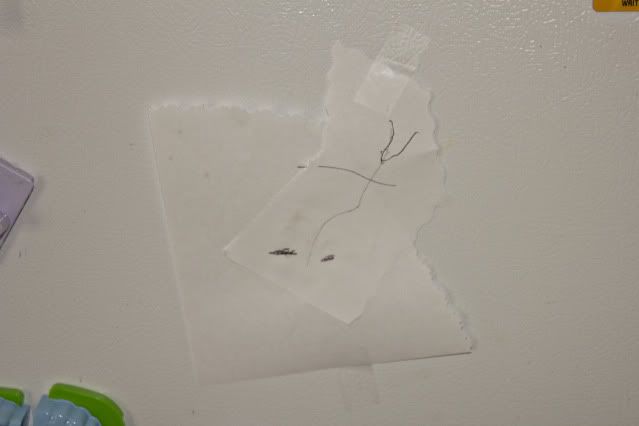 Today he told me he needed to make a map. I just so happened to have this giant paper with grid lines lying around so I gave it to him. As he's writing it he is describing the obstacles like the trees, etc. Sounded very similar to Dora...he then informed me it was the way to Brittani's house. I thought that was really cute! (And brilliant)