Gavin had his first field trip this week! He was really excited about it. They went to Cabelas. I thought it was an odd field trip choice, but it was really cute! They had this guy that took the kids around all of the animal displays and talked to them all about different facts about the animals. I actually learned a lot...not sure how much Gavin retained! He got a little bored halfway through because we weren't getting to the fish fast enough. He can be such a stinker sometimes. Once we finally saw both fish exhibits he was happy and then they gave his teacher a bazillion (totally not even kidding, it was definitely that many) tokens to do the shooting range. Gavin sat there and shot the gun over and over and over, he loved it. All of the kids played to their hearts content with all of the coins. On the way out we, of course, had to buy some fish candy. It was a very fun morning for Gavin and Max seemed to enjoy being out too.
Pouting while we were waiting for all of the kids to get there...or maybe because his girlfriend wasn't there :) I'll have to write a blog about that one!
Finally, THE FISH!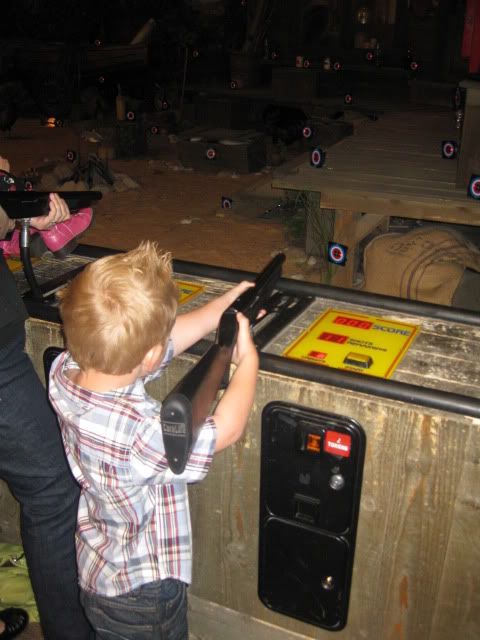 My little sharpshooter...who could have cared less about aiming, it just make a really cool gun noise when you pulled the trigger...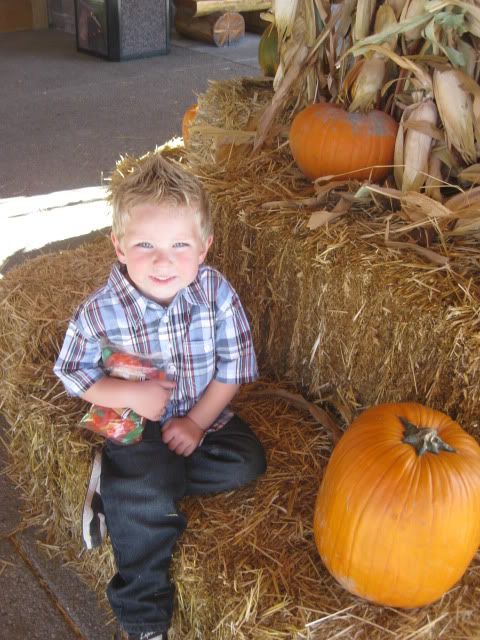 Leaving with the fish candy...does it get much better?