Max finally got to offically celebrate his birthday with the ritual "I'm turning one so let's smash a cake" right of passage. He has now graduated his first year of life. And what a great first year it was!
We didn't do much just had some dinner and cake. I figure I'll save my energy for parties that will be memorable to him. And/or parties where having a couple extra people in my house doesn't make me feel like we're falling all over eachother. One day.
Here are some photo highlights...
I didn't even know it but apparently I planned a game called pile all the balloons on Austin...
Um...Mom, should I really be doing this?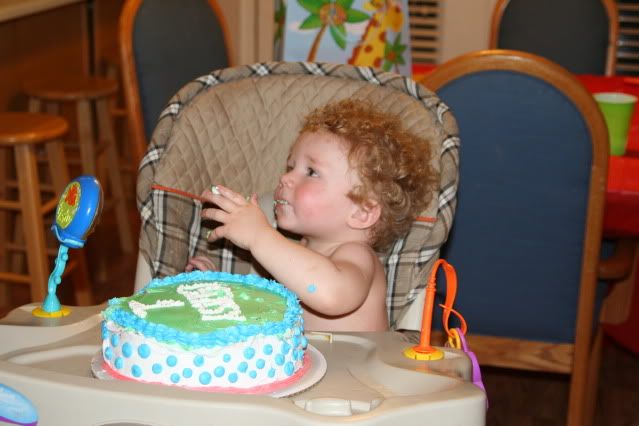 Gavin had been asking me all day when it would be time for Max to make a mess with his cake. when the time came, Gavin was pretty sure he got to help with that mess...he kept painting frosting on Billsy and then he tried to feed him some. This is Gavin upset because Max bit his finger...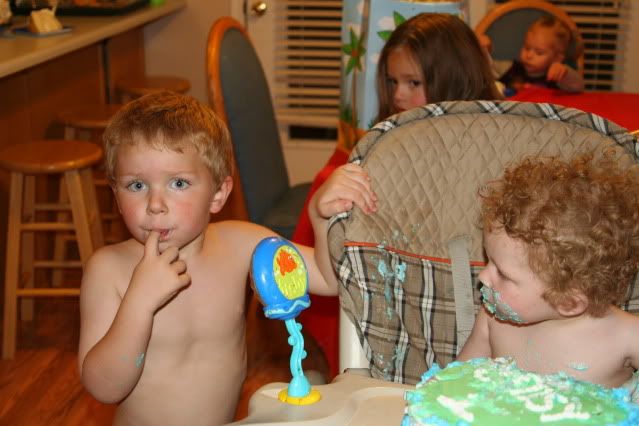 This make me laugh...Billsy does this a lot. He's not too keen on actually picking up his food apparently. He just goes for it. Definitely my kid....
Uhhhhh....too much sugar.....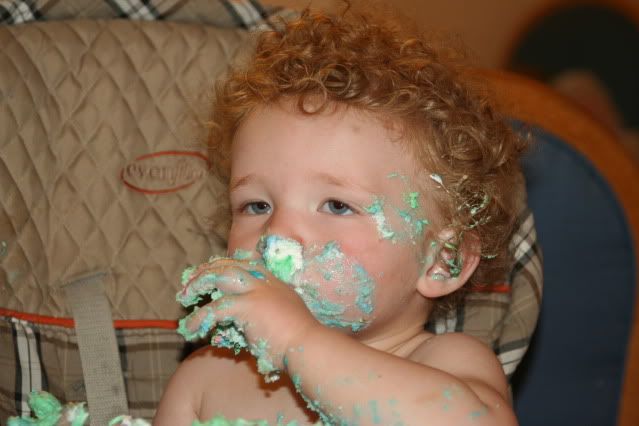 This sure is fun.....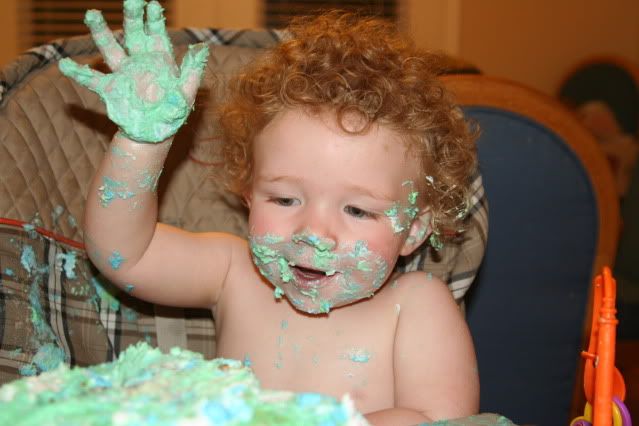 Gavin got smart and got the spoon...no more biting his fingers!
The aftermath....