The other night was the midnight premiere of Harry Potter. The movie = awesomeness. Definitely my favorite so far. Janelle = way too old to hang out with teenagers and go to midnight premieres. I was soooooooooo tired! Might have had something to do with the little pre-showing party I hosted before we went. It was totally last minute and I didn't get to do any fun decorating or anything, but I found a bunch of recipes for things they eat in the books and went to town. It was a bit more involved than I anticipated but the girls that were going with me seemed to enjoy it and that made it all worth it. For those who have read the books I made Pumpkim Pasties, Butter Beer, Treacle Fudge, Acid Pops and Cockroach Cluster. My favorite were the pretzel rods dipped in chocolate and sprinkles which I of course called "Ollivander's Wands" and then they each got a broomstick treat bag. We did a Harry Potter crossword puzzle and a trivia quiz and then we played "Indoor Quidditch". I hid a small bouncy ball that I had painted gold and they had to find it. 11 teenagers in my tiny front room looking for a little tiny ball was HILARIOUS. And even better, I had the best hiding spot. It took forever for them to find it! I had a great time despite my tiredness and I am thankful for some cute girls who even invited me, an old woman, to go!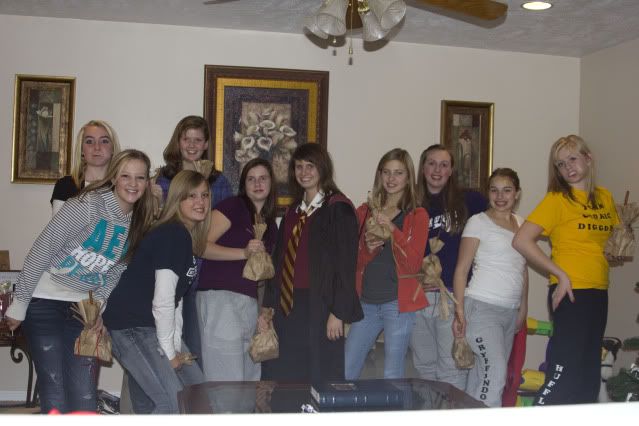 Ready to go!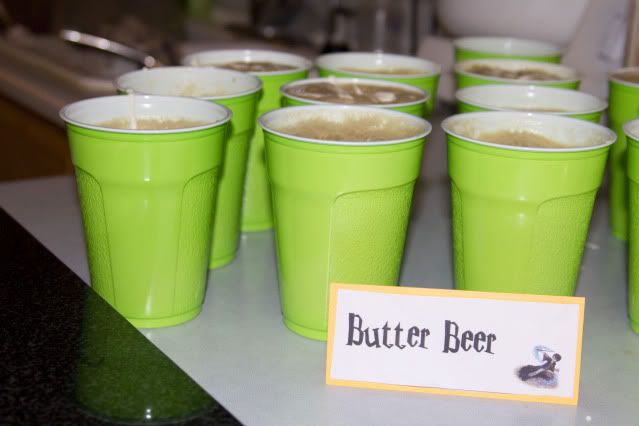 This was the richest concoction....kinda like a butterscotch cream soda. I won't even begin to tell you how much butter and sugar is in this....

Sort of like individual pumpkin pies

These were yummy!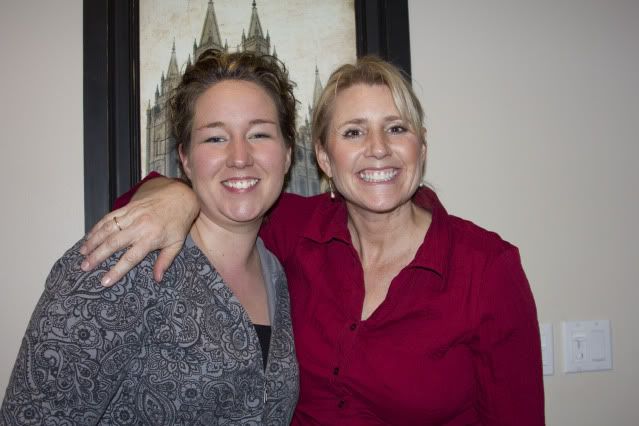 I shouldn't post this disgusting picture of myself but I had to prove another adult was with me and I'm not the only crazy fan!