Ahhhh...a vacation! My sister wanted to go somewhere for her Spring Break this year and decided we should go visit my grandparents. I was only too happy to go! I love my grandparents so much and didn't get to grow up near them. I have probably seen them more in the past few years than I did my whole life growing up. They are so amazing and I found that out so much more while we were there visiting.
Since we had 4 kids between the 2 of us we decided driving was probably our best bet. It's about a 10 hour drive, and honestly wasn't all that bad. The babies didn't love it, but they weren't terrible and Gavin and Kenna were good (Gavin just talks a lot!). We did have a minor incident where Gavin bonked his head at McDonalds. It was a the tiniest scratch, but oh the blood!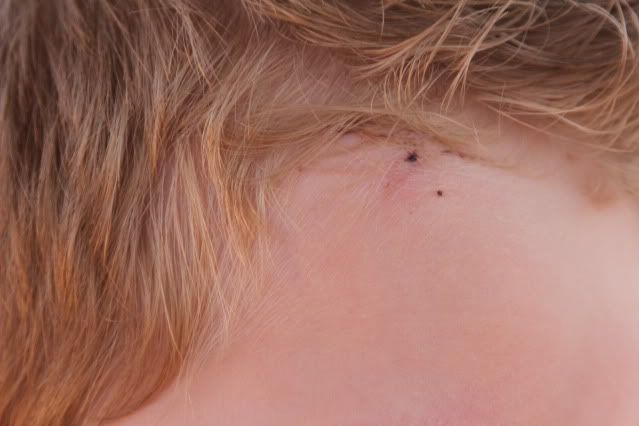 Once there we had such a good time. Visiting was enjoyable, but a little hard with the constant kid chasing! It's hard to be in someone else's home because I feel constantly on guard with the kids. I was AMAZED at the patience of my grandparents. Nothing bothered them and my Paw-Paw loved the commotion :) He was only too happy to play with the kids and give them attention. One morning Gavin was getting restless and said to me, "Mom, I probably just want Gramps to wake up!"
If you noticed I just called my grandpa 2 different names in that last paragraph. We have always called my grandpa "Paw-Paw", I'm guessing it's something southern since they are from Louisiana. My grandma never wanted to be called Maw Maw so we've always just called her Grandma Peggy. Once we grandkids started having children, they decided they needed new names for the great grandkids. So now we have "GG" for Great Grandma and Paw Paw is "Gramps". We even take it a little further and call my mom's youngest brother "Gruncle" Kyle for Great Uncle! (Just a fun fact since my blog is kind of like my journal...my mom is the second oldest of 8 kids. Kyle is the same age as me, only I'm 6 months OLDER! Not everyone can say they have an uncle younger than them!)
One of my very favorite parts of the trip was eating ice cream every night (Paw Paw is an ice cream fanatic) while we watched TV. We like all of the same shows and it was fun to see my grandparents get so into Biggest Loser and American Idol with me! I probably enjoyed this time the most because it was all DVR'd and we would watch it after the kids went to bed!
Gramps and the kids....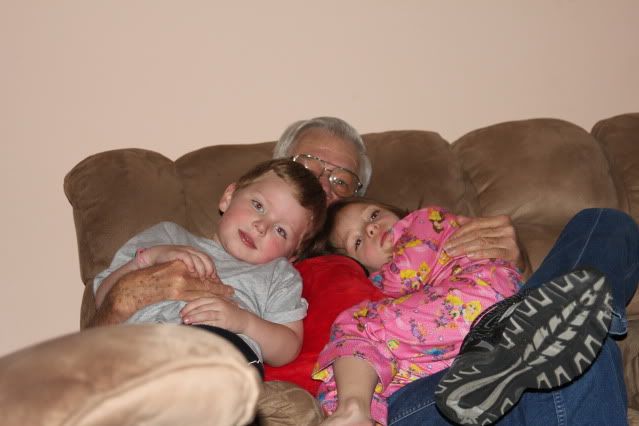 Gruncle Kyle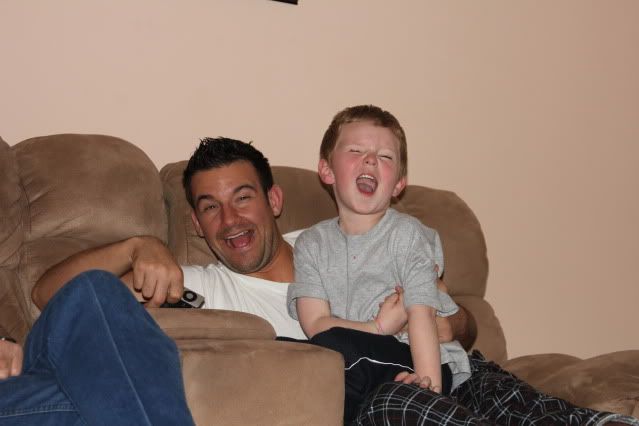 Always ready to cheese for the camera!
Playing out in the "Rock Garden" as Gavin called it. It was like little boy heaven to have a yard full of rocks!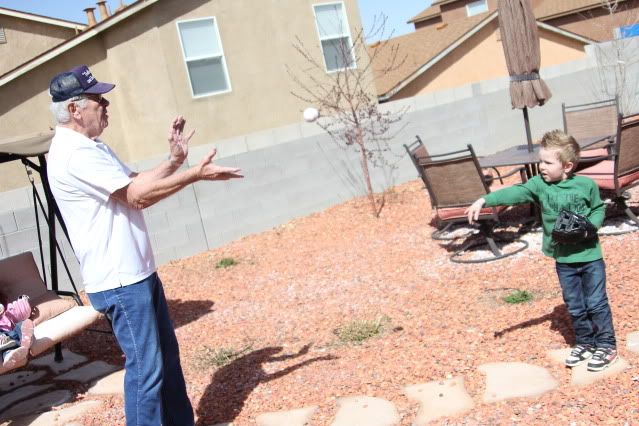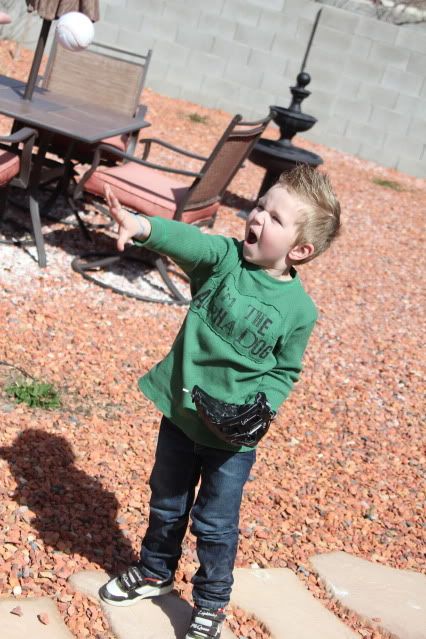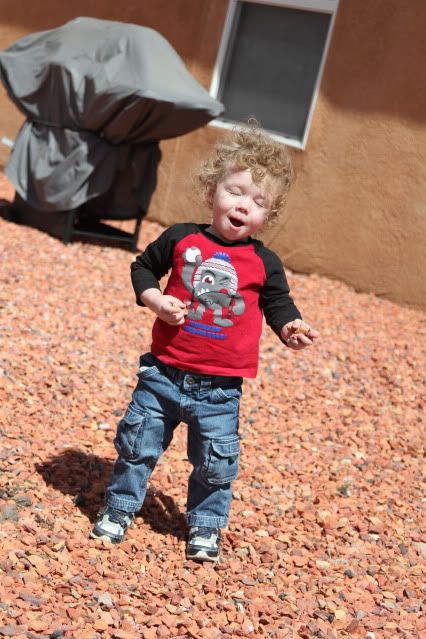 Gramps loves Subway. I mean LOVES Subway. He goes every day but Sunday. He was so thrilled to have us go there with him! He was so excited to show us his "special treatment" that he gets there. He walks in and all the employees instantly say hi to him. Then when he orders he has his special code and order either a 1, 2 or 3. The employees know what these are and know exactely what he wants on it. The most hilarious part is he will order the $5 footlong but only get the 6in and then he gets to bring his receipt back in the next day for the other half! Talk about special treatment!
We went to the Albuquerque zoo one day and had a great time! The kids loved it and they were all so exhausted on the way home every single one of them fell asleep! I just love this picture of Gramps and Gavin laughing!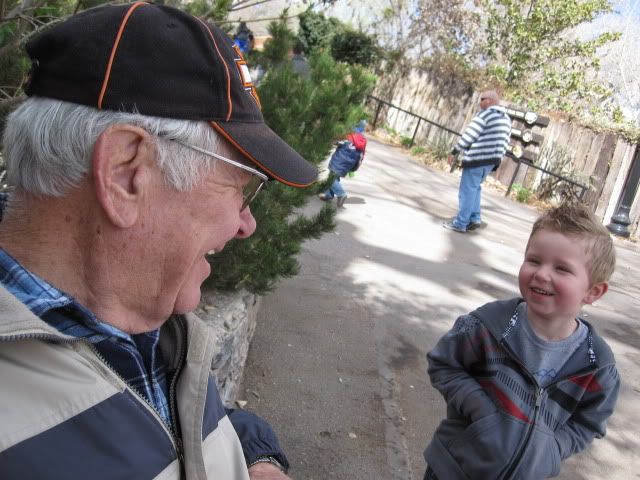 We were able to visit my Aunt and Uncle while we were there. It was so fun to see them, and they are such enjoyable, kind people. I was most excited to see my cousin Sandy and her little boy Lincoln. We didn't get to grow up near eachother, but I've gotten to know her so well on facebook. She planned to visit at the same time we were so we could see eachother! I wish we could have had more time with her, but I'm just thankful that I got to see them at all! Isn't he seriously the most adorable little boy?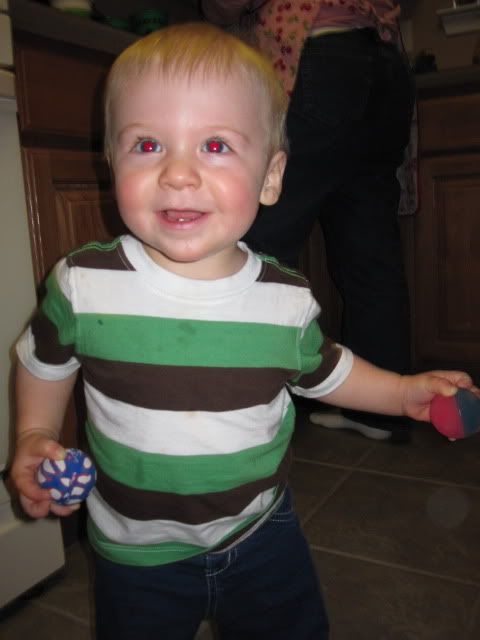 This is a picture of my Uncle Kevin, his 3 kids, me and my sis and my Uncle Kyle.
It was a great trip. I'm so glad I had the opportunity to go. I already feel like planning another one!