Anytime I think of "sisters" I think of that song in the movie "White Christmas" where the two women are wearing those fluffy blue dresses and singing a silly song about being sisters. Anyone ever seen that and know what I'm talking about?
I have 4 sisters, all of whom I LOVE more than anything in this world. Lately I have really grown in my relationship with my sister Brittani. We're close in age and growing up I never thought that was so cool. It was hard to have a little sister who wanted to do everything like me, or my mom would constantly tell me to take her with me everywhere I went. She was always the skinnier, prettier one who all of my guy friends thought was so cute. Looking back I feel so amazed that there was someone who thought enough of me to want to be like me. Now she's the one I look up to. She has so much going for her and I don't know how she stays on top of it all. She's a wonderful mother, who has a good job, and goes to school. She's so kind and friendly to everyone and is constantly offering to do things for other people, even when she's so busy. It's so fun for me to see her in this grown up world that is so different from how I saw her in the crazy, hormonal, mixed up teenage world we all live in at one time in our lives.
More than anything I know she loves me. And I am just about positive she loves my boys more than anyone else in this world, second to me and Keith. I wish everyone had the chance to know her and the joy she brings into my life. I love you, Britt.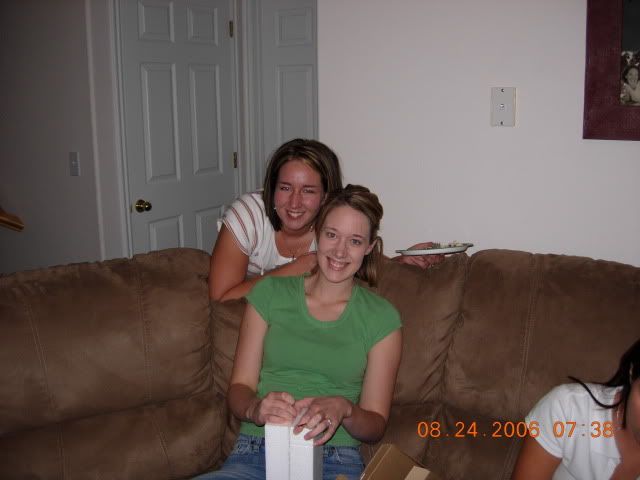 I know that all you can think of in this picture is how tan I am (ok...that's all I'm thinking anyway, so I'll share a couple more!)