Keith's family has a family reunion every year with his parents and siblings. Funny how we all live withing 15 miles of one another, but seems like we rarely see each other. Each of his siblings as well as his parents take turns hosting the reunion each year, meaning they plan and carry out whatever we are doing. It was Kevan and Mandy's turn this year and they did WONDERFUL. I hate to say but I really am disappointed. Not in the fact that their reunion was great, but now it means IT'S OUR TURN. Is anyone else freaking out yet? The thought of coordinating when everyone can get together and planning what to do and everyone relying on me sounds TERRIFYING. I'm not going to lie...I get anxiety sometimes with his family. I finally narrowed it down to what it is...I'm the youngest. I've never experienced being the youngest in my life. I'm always the oldest. Probably why I feel anxiety in my ward a lot too I've realized. In any case...I've GOT to figure out how to get over it because this year is going to be over before you know it. So I'm throwing this out...if anyone has an GREAT IDEAS of where to go or what to do...PLEASE pass them my way! As of right now, I've got a whole lot of nothing.
This year we just stayed around town for the reunion. Thursday evening we went out for an adult dinner at Buca Di Beppo's. Friday was guys and kids fishing trip and girl's and younger kids craft day. Then Friday night was over to the splash park for picnic, water and rocket launching. It was a little chilly but that had absolutely no effect on my kids...!!! Saturday was family pictures, swimming and pizza and games. We naturally played The Game of Things which if you haven't played....let's pick a day and play! SO FUN. And for all of you Smith readers out there...all I'm saying is "The Obvious" :)
Sunday was a BBQ at Kevan and Mandy's followed by a fun game of Jeopardy and FHE.
Thanks for all you did Kevan and Mandy! It was a great reunion and so nice to spend time with all of you!
Here's cute Mandy who was in charge!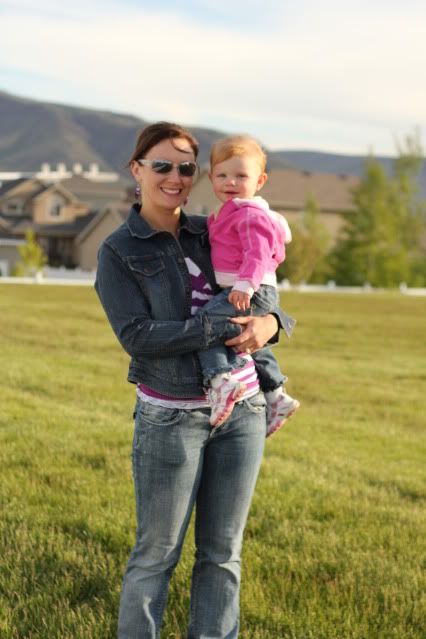 I found that Gavin and his cousin Josh are GREAT playmates! I'm pretty sure we'll have Josh over all summer knowing that!
Sometimes it's rough when you can't do the same things as the big kids...
So excited about his rocket that he made and was about to launch!
My sweet mom in law...I love her to pieces :)
I just love this picture of Ash...she looks like she's totally being sneaky :)
Lauren is sure growing up...this was their version of giving bunny ears...only they were using a foot...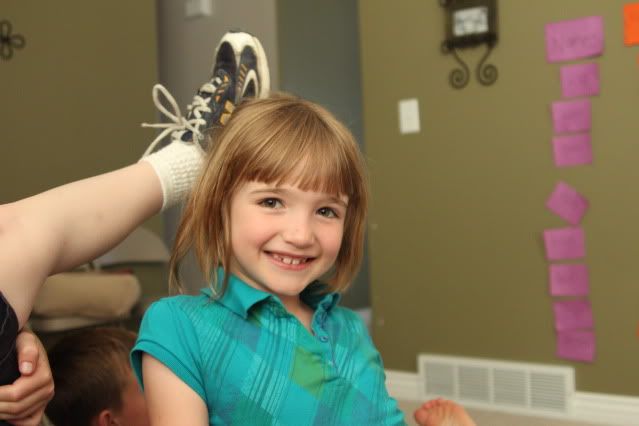 Briana (one of the best babysitters EVER!) and Pops. oh yeah...Rob's there in the background :)
It's rough when you're mom is in charge of a whole family reunion :)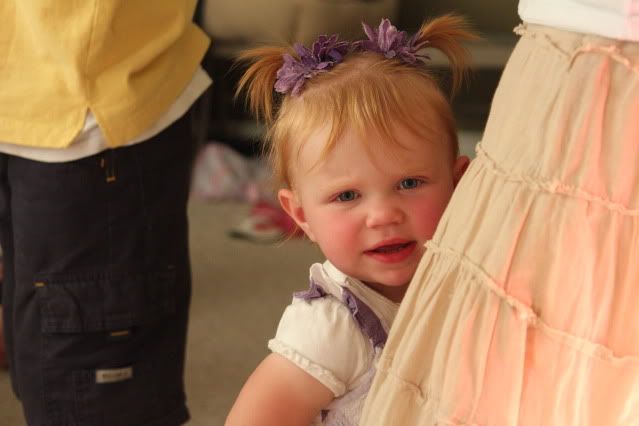 Kevan giving part of his Family Home Evening...Mandy's other half.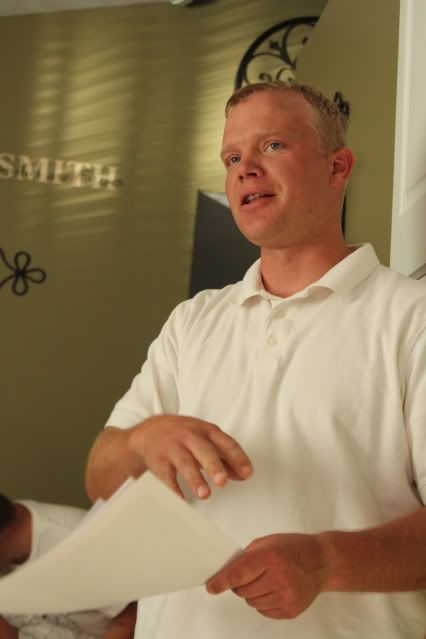 She was cracking me up! This was how she was begging Grandma for something!
How sweet is this? What a great end to a wonderful reunion!
The whole lot of us :)