Gavin has been begging us for a "real" Spiderman costume lately. Someone (Grandma...) took pity on him :) He thinks he is pretty cool. We have yet to have the Ironman experience (Grandma Marcia, if you are reading just wanted to say thank you for that costume that Gavin had to wear for 3 days straight...including to every store we went to!!!) There is a mask that goes with it, but it just wasn't cooperating while we were shooting webs out in the backyard!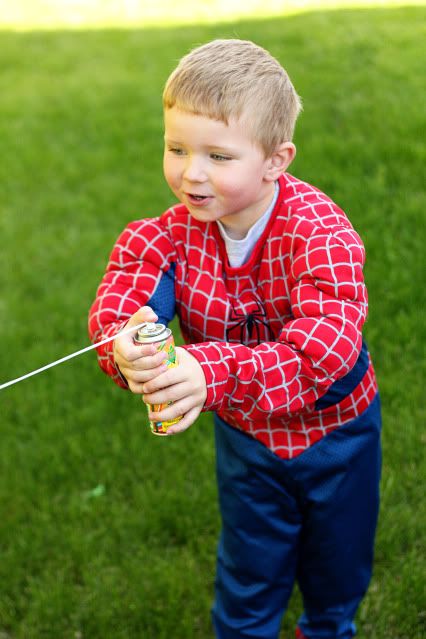 He posed like this all on his own...LOL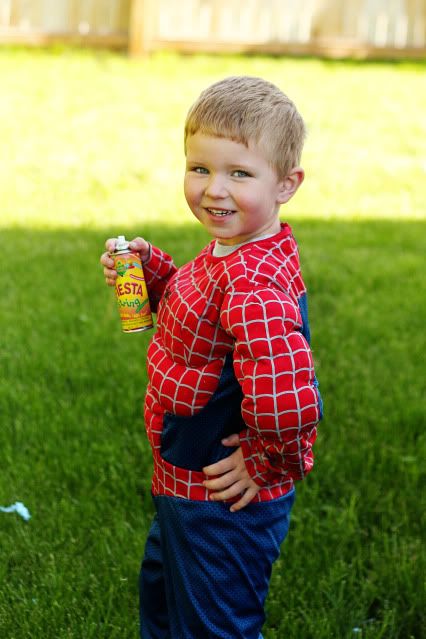 Spiderman is never too busy fighting crime to give his momma kisses!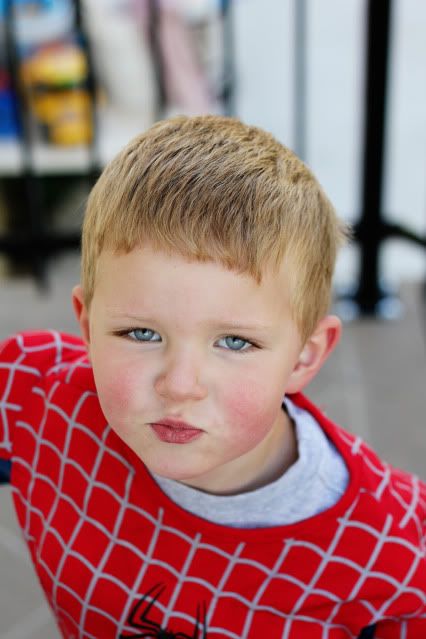 If Spiderman had a sidekick, this is what he would look like :)