Since our stake is going on Trek this year we just had Beehive Camp instead of a full on girls camp. Exciting for the Beehives...stressful for me. Not going to lie, I DO NOT like being in charge of things. I am a great follow orders kind of person, but I don't like to give direction, and plan, and well, think. But...we survived! (Insert sigh of relief here.)
It wasn't a particularly long trip, but I was surprised how much there was to plan and organize. It was probably good for me to reach outside of myself and comfort zone, but I wish I was able to feel more of a sense of accomplishment rather than worry about what everyone else is thinking of it. All I know is I did what I could and truly LOVE my Beehives. I definitely have a feeling of ownership over them and am so pleased to be sharing this exciting time of their lives. They are AMAZING girls and I can't compliment them enough on all of the MANY ways that they are MILES ahead of me spiritually. I think of myself at their age of just 12 and 13 and know that I was NOTHING like them. I love the way they are all kind to one another. I never see them leave anyone out. They are not gossipy or unkind. They are just beautiful young girls who bring so much fun and good into my life. They constantly make me want to better myself, and I love that.
We had the biggest stress finding somewhere to have our camp. The location changed about a million times and finally I just decided that we were going to a campsite and so be it. It worked out despite waking up the morning we were leaving to find out there was a mudslide blocking the road in the canyon and getting rained on a good part of our trip! A highlight of the trip was hiking up to Timp Cave (which is quite the steep hike...!). We did some crafts, played some games, ate some great food, had some spiritual moments and mostly laughed :) We had wonderful priesthood holders join us and they were MUCH help. Especially my sweet husband who rearranged work schedules and put up with me. I'm thankful for the opportunity I have to serve and to learn from these amazing girls. I'm so thankful for those who came to help and were such a great support system for me. There is no way I could have done this without them! Also a big thank you to my wonderful in-laws for keeping the kids. I got a call from Keith's mom the morning we were leaving and she made me feel so much better and way less stressed about it all. She always seems to know just what to say to me. The kids were thrilled to sleep over at their house and then I had a message on the way home to just get everything cleaned up and showered before I worried about getting the kids. What a HUGE help they were!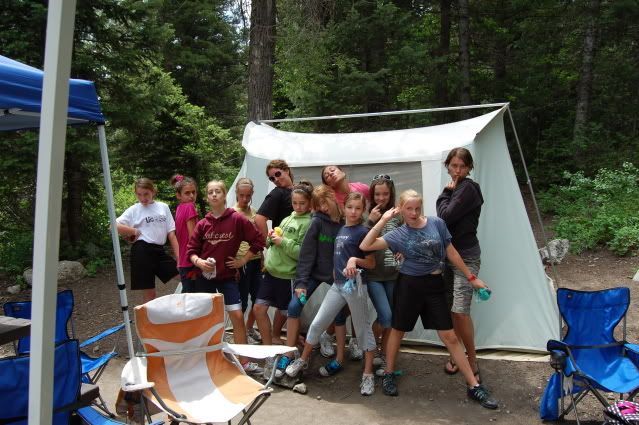 Our theme was Pioneers since everyone else is going on trek. We made Mason Jar lanterns (which I think would have worked out way better doing them NOT in the dirt...) and these yarn dolls which were a bigger hit than I thought they would be.
Gotta love Jeri...she brings all the fun!
Time out for a little scripture study....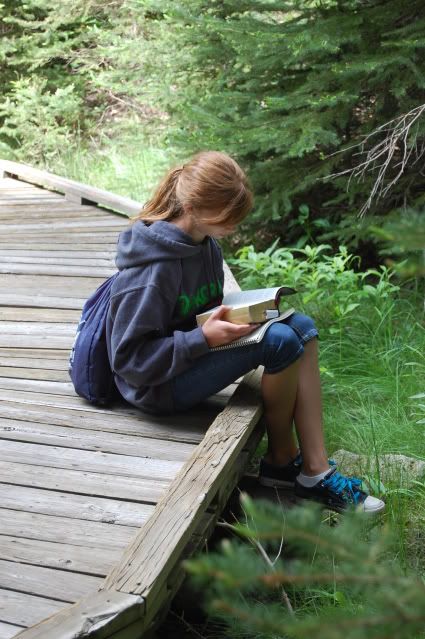 We actually celebrated 2 birthdays in the short time we were gone!
Skits were performed...one of which even made fun of ME!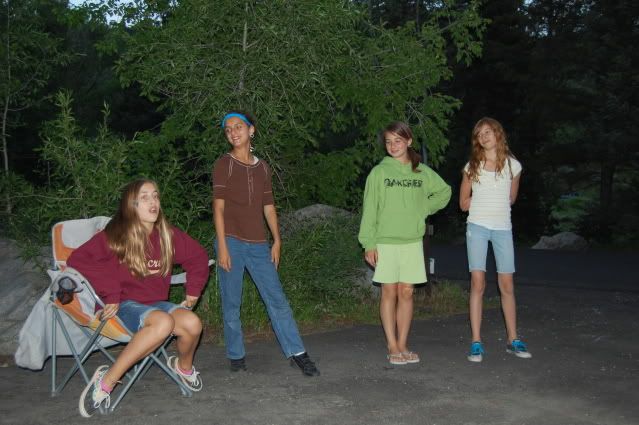 Before the hike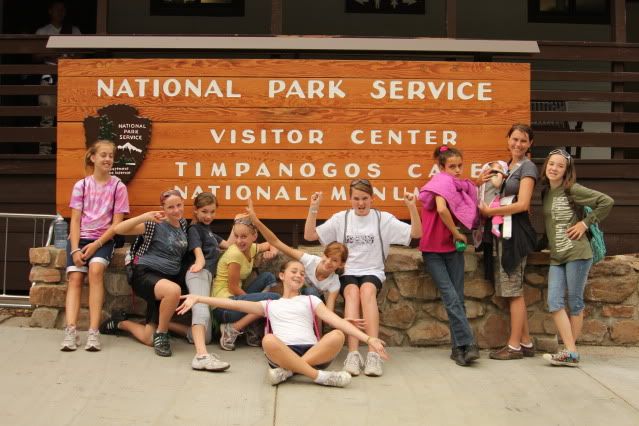 During the hike
I have about 10 million pictures of girls posing and these seriously funny faces. I didn't have much time to take pictures so the majority of the time the leaders cameras were distributed to the girls which makes for some really funny photos!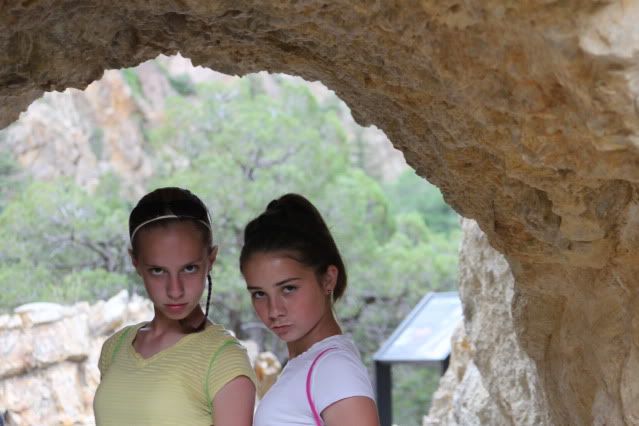 Mistie was a trooper and brought baby Gentry to her first girls camp!
Mmmm...donuts!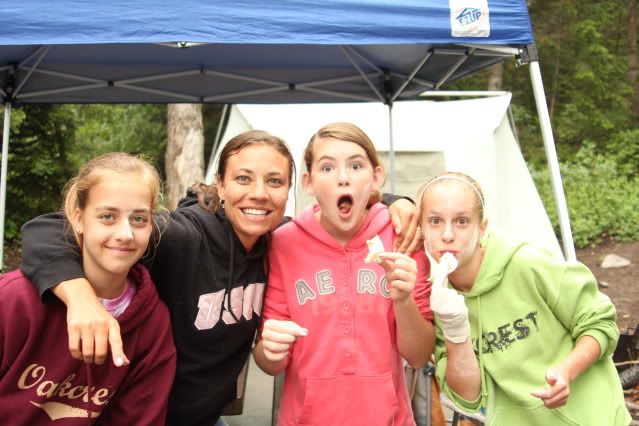 More posing....
Our stake president came up to be a priesthood holder one of the nights. I caught this sly look while he was playing a tricky little game with us. I wish it was a better picture...it was actually tons darker then this, but I just loved this look like, "Oh Sister Smith, what are you doing?" I know...I'm annoying with my camera.
The girls have this game they play called, "Baby I love you but I just can't smile." Oh. My. Word. They make me laugh. I don't love the game, but probably because I could never win!
Hopefully lots of good times were had a friendships made!