I have slacked at blogging lately and I have a good excuse. Recently I started tending my nieces for my sister while she is in school. That means 4 kids 4 and under! Don't let me fool you...I'm actually enjoying it :) It's not too difficult unless we try to go somewhere. And some days I don't get dressed. And most days no one gets their hair done...but it's fun to have them here! Her girls are the same ages as my boys and Gavin and Kenna play so well together. Paisley is just my little buddy and likes to be where I am. Max is the only one who seems to be having a hard time adjusting and not even that bad. He just is figuring out that he has to share his toys...and his mommy :)
I didn't feel like cooking dinner one night so Dad said we should come down and go to the Purple Turtle. It was SO YUMMY! We don't go often (yet it still doesn't seem to have an effect on my figure...) so when we do it's heavenly. It reminds me so much of being a kid and my grandpa taking us there. I remember one week he took us there every day but Sunday. Grandpas are so great! Afterwards we went to dad and Amy's and just visited. It felt like we hadn't been there in ages. Dad got a new firepit in his backyard and they got out the marshmallows and roasters and the kids had a great time!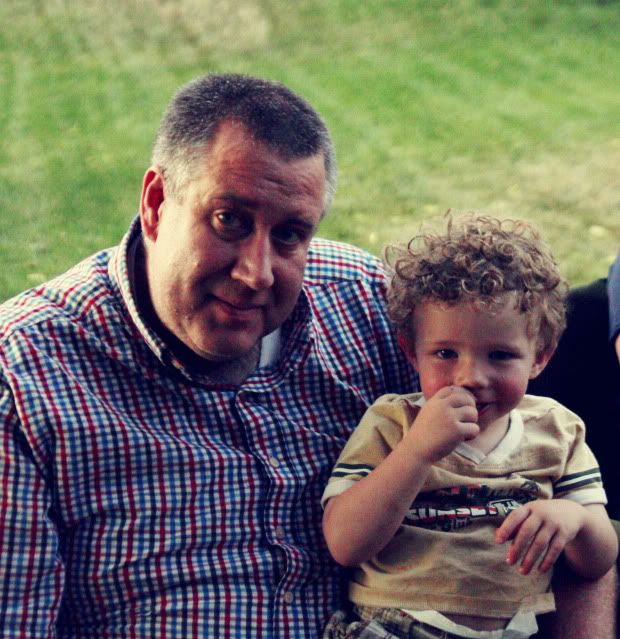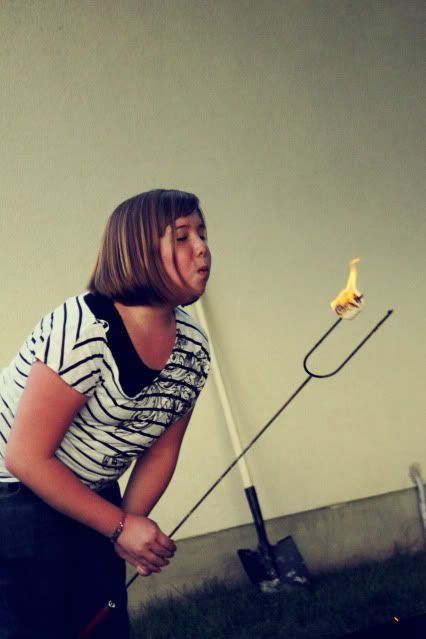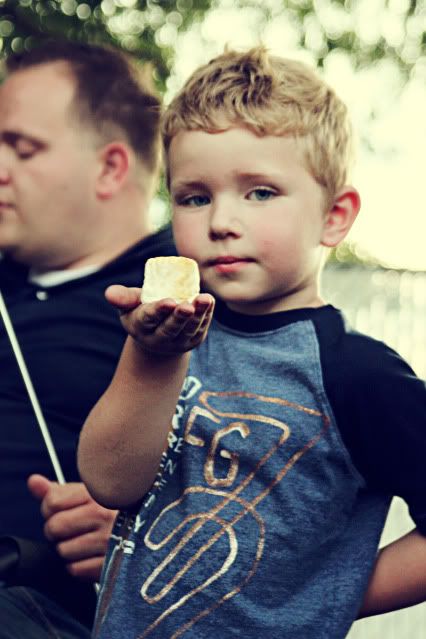 One day Kenna told my mom she wanted to have a Grandma Kim party. It was the cutest thing. So we decided we would put together a silly little party for the kids. My mom and Alan brought some decorations, balloons and pizza and I made a cake. It was silly, but the kids were cute. I made a rainbow cake and told Kenna that when you cut into the cake there was a surprise. I cut her a piece and she said, "Grandma, where's the surprise?" She was less than impressed with the rainbow layers :) I thought she would think it was so cool!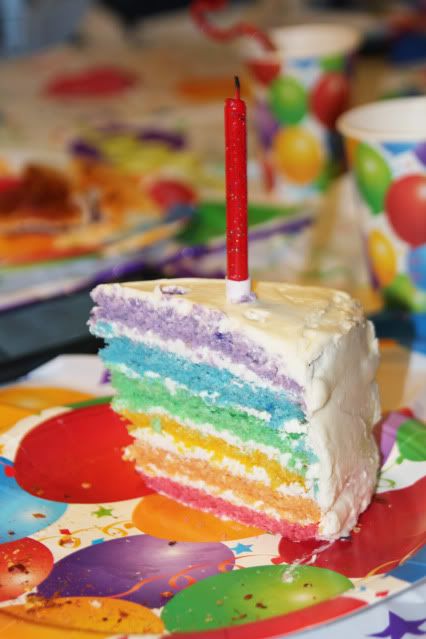 And now we are on to September. I can't believe that summer is over. Gavin starts preschool next week and already this morning it's only 53 degrees. Fall is here, and time is flying by so fast!